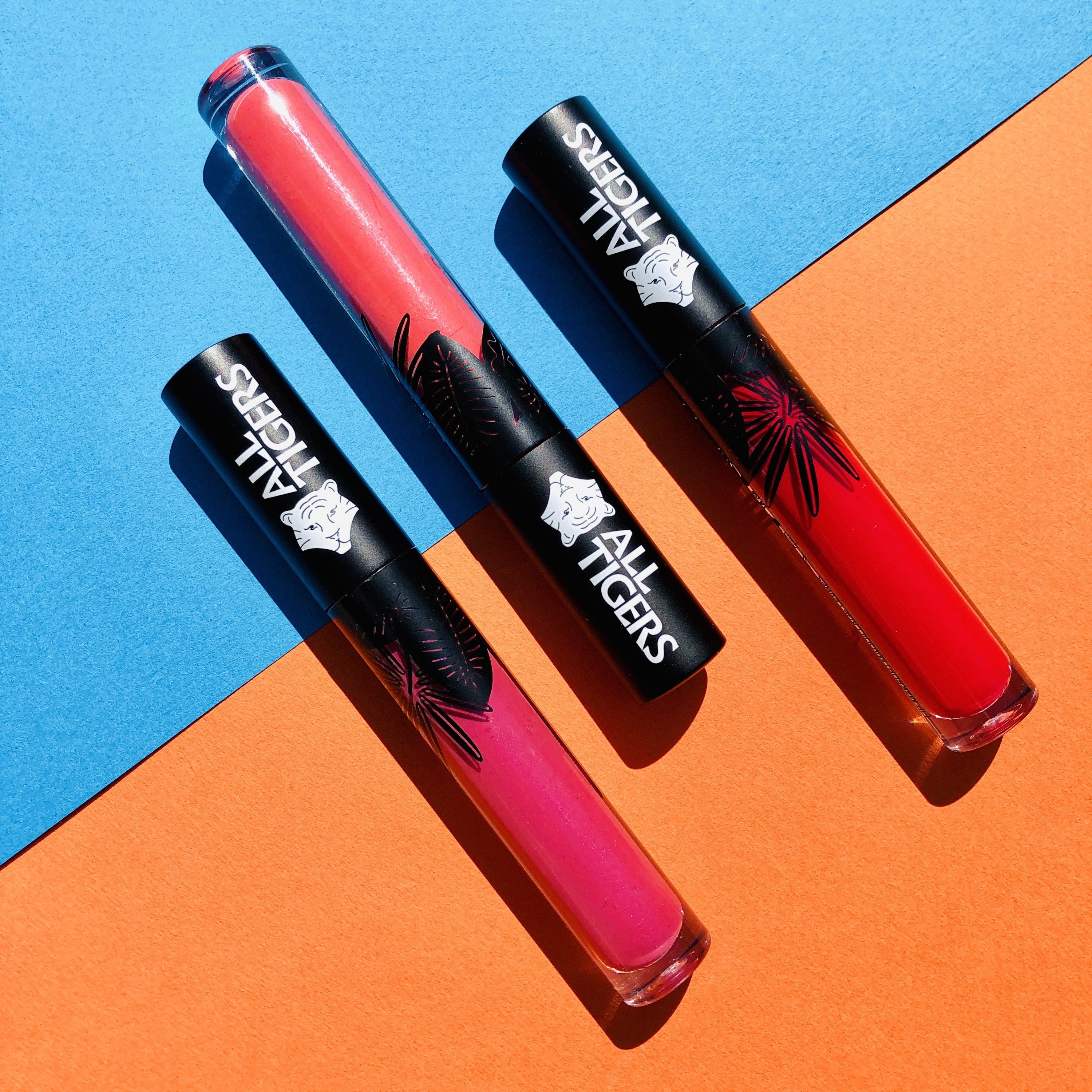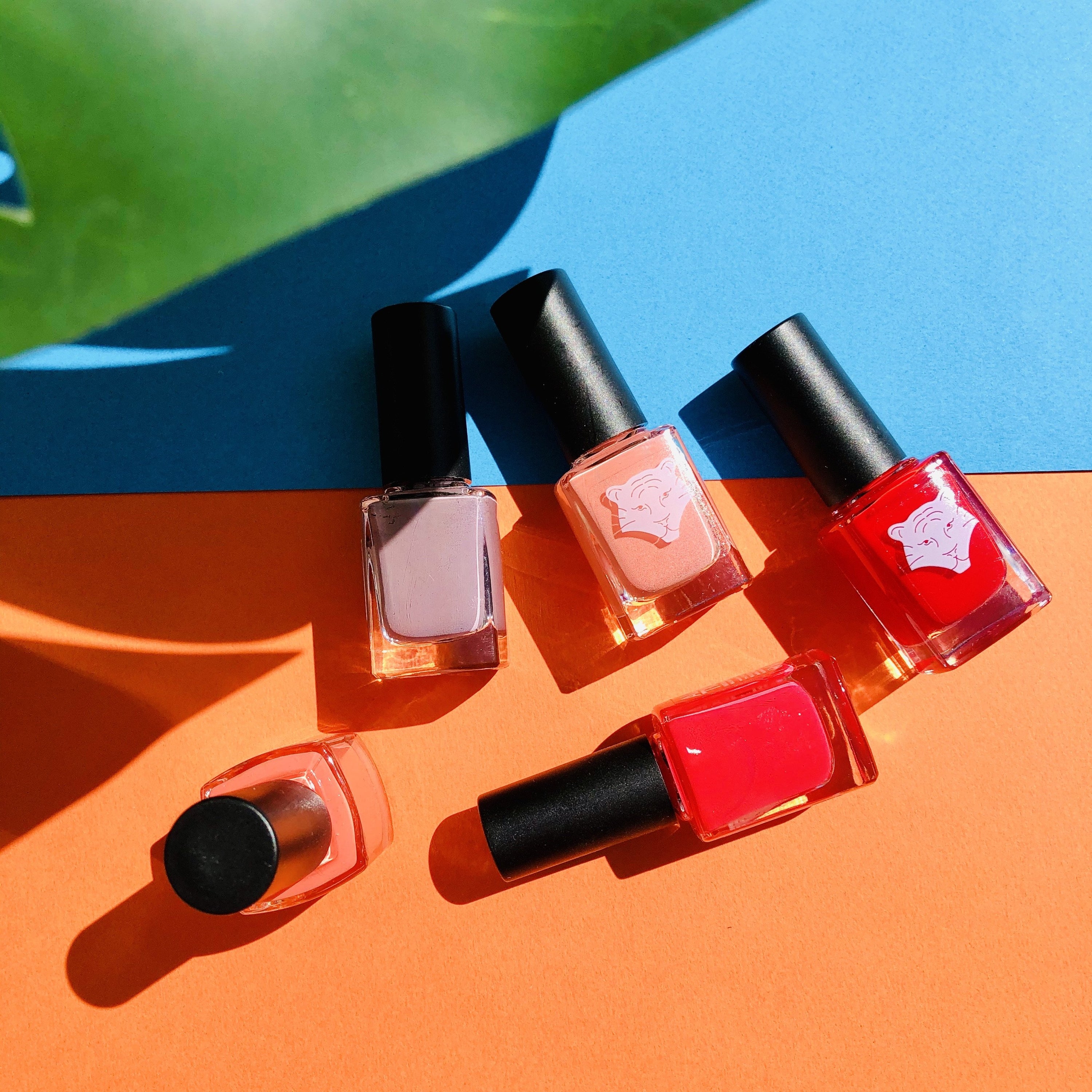 ALL TIGERS - Makeup Gift Card 20€
Offrez du makeup naturel !
❮
Free delivery from 45€ of purchases
❯
You want to spoil a Queen of the Jungle ? Offer green beauty !
With ALL TIGERS, you offer makeup with natural & vegan formulas, together with intense and long-hold shades.

Freedom of choice - The ALL TIGERS Makeup Gift Card enable the recipient to make a very personal selection within the ALL TIGERS makeup range
Ultra-practical - You receive an email with full instructions, and the recipient can use the virtual Gift card while ordering on the ALL TIGERS e-shop.
ALL TIGERS - Makeup Gift Card 20€
Color Rich Grrreen Lipstick
Would you ever have guessed that a natural lipstick could have so much pigment? GREEN Up to 100% natural ingredients and 40% organic ingredients. All questionable crude oils and chemical ingredients are excluded. The formula is also essential oil and gluten free. 100% VEGAN Zero animal-based ingredients. We are against animal testing and exploitation of any kind.
Long-Lasting Wear and Chap-Free
Smudge-free lipsticks are often unfortunately filled with silicones...plus, they dry out your lips. On the other hand, natural products are comfortable in addition to being great for your health. The ALL TIGERS lipstick formula is a cocktail of plant oils (castor, coconut, jojoba, sunflower, etc.), carnauba plant wax, and aloe vera. Their setting power guarantees long-lasting wear all day long. Their active power provides a "balm effect" for ongoing comfort.
makeup tips
How do I choose my lipstick shade?
To find the lipstick shades that match your complexion, take our quiz: "Find your shades" !
How to optimize the hold of lipstick?
Formulated without silicone, the lipstick is not 'transfer-free': after application, press the lips on a tissue to 'fix' the colour.
How to properly remove lipstick?
Our red is tenacious! For effective makeup removal, we recommend a rich texture such as a cleansing milk or oil.
Formula Questions
Are there any animal-derived ingredients in the formula?
No, zero animal derivatives, zero animal exploitation for our formulas. All ALL TIGERS products are 100% vegan.
Are there essential oils in the formula?
Is there silicone in the formula?
No, our lipsticks do not contain silicone. Natural priority! Therefore, we do not tolerate any ingredient from petrochemicals, such as silicones.
Do lipsticks contain cochineal carmine?
No, zero cochineal carmine in our formulas. Cochineal is an insect from which is extracted a scarlet red pigment (INCI name: CARMIN), traditionally used in cosmetics. ALL TIGERS being a 100% vegan makeup brand, we do not use this pigment.
During and after use
How long can I use the product?
Close well after each use, and store away from daylight. After opening, the optimal period of use is 12 months, as for conventional lipsticks.
What to do with end-of-use packaging?
When the products are used, you can put them in the tray intended for packaging. The cardboard box and the bottle are made of recyclable materials.